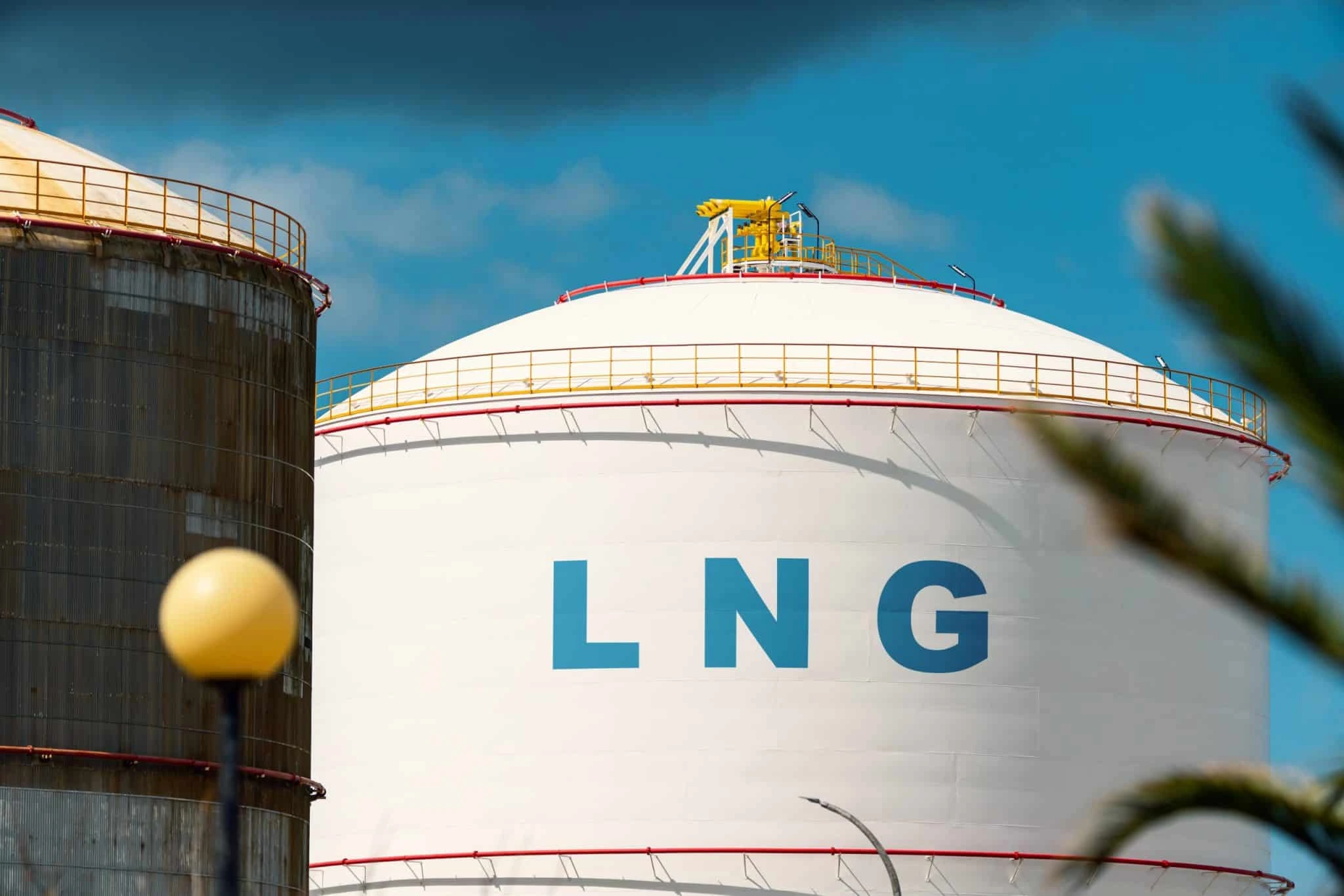 Design and construction of a 180,000 m3 liquefied natural gas (LNG) tank •
Contract worth 160 million euros
VINCI Construction Grands Projets, a subsidiary of VINCI Construction, was selected for the design and construction of a 180,000 m3 liquefied natural gas reservoir in the Netherlands. This project is part of the program to expand the storage and regasification capacity of the GATE (Gas Access To Europe) terminal , located at the port of Rotterdam, by allowing the supply of 4 billion m 3 of additional gas by year.
The project consists of a new 180,000 m3 LNG storage tank comprising an internal steel tank and an external prestressed concrete enclosure. The work, worth 160 million euros, should be completed by the second half of 2026.
From 2007 to 2011, VINCI Construction Grands Projets had already built three LNG storage tanks of 180,000 m3 each for the same client as part of a design-build contract.
With more than fifteen LNG tanks built around the world over the last ten years, including one currently being built in the United Kingdom (190,000 m3) and one in Canada (225,000 m3 ) , VINCI Construction is recognized for its ability to meet the expectations of major players in the sector, in all types of environments.
About VINCI
VINCI is a global player in the concessions, energy and construction sectors, employing 272,000 people in more than 120 countries. Its mission is to design, finance, build and manage infrastructure and equipment that contribute to improving daily life and mobility for everyone. Because its vision of success is global, VINCI is committed to the environmental, social and societal performance of its activities. Because its achievements are of public utility, VINCI considers listening and dialogue with all stakeholders in its projects as a necessary condition for carrying out its activities. VINCI's ambition is to create long-term value for its customers, its shareholders, its employees, its partners and for society in general.
Source link:https://www.vinci.com/