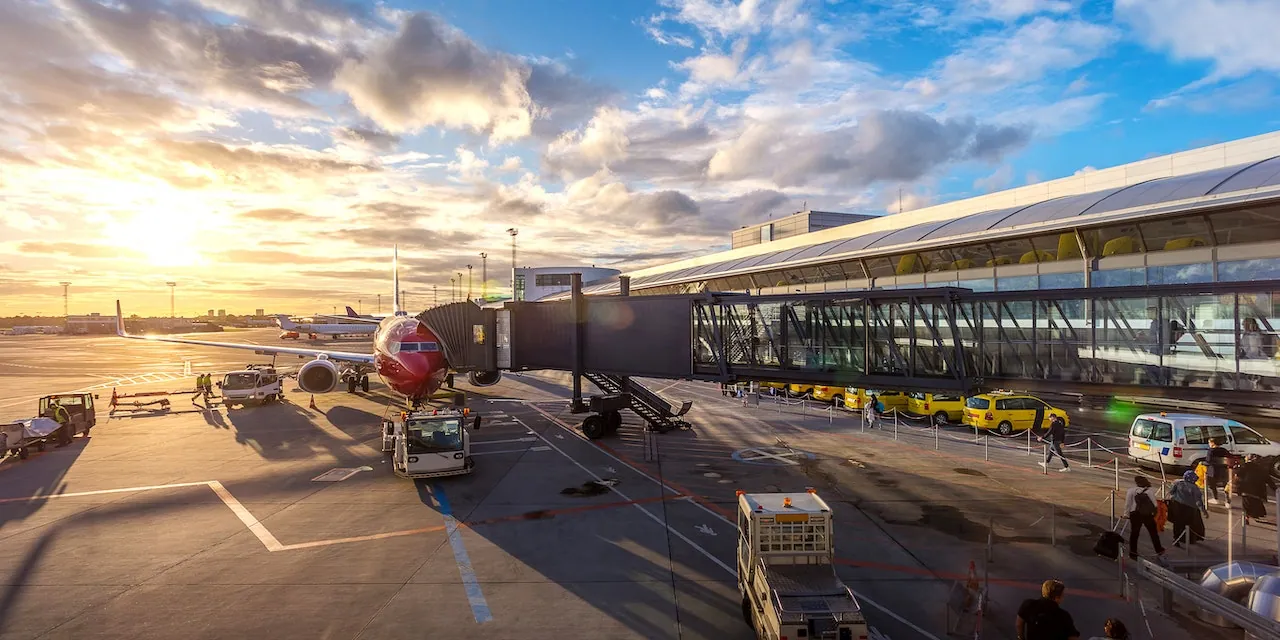 Strong upturn in traffic in the 1st quarter of 2023 compared to the 1st quarter of 2022 (+54%)
Absolute attendance records in the 1st quarter in Portugal, Serbia, Mexico,
the Dominican Republic and Costa Rica
Excluding Asia, traffic VINCI Airports overall close to its pre-crisis level (-4% vs 2019)
Improvement in Asia thanks to Japanese domestic traffic and regional international traffic
In the paragraphs below, and unless otherwise specified, variations refer to traffic levels for the first quarter of 2023 compared to those for the same period of 2019.
The airports of the VINCI Airports network welcomed nearly 56 million passengers in the 1st quarter of 2023 , i.e. 20 million more passengers than in 2022 (-12% compared to the same period in 2019, -4% excluding Asia). Domestic traffic has now almost returned to its pre-crisis level (-3% in March across the entire VINCI Airports network) while international traffic continues to grow (-15%). Several airports in Europe and the Americas have recorded historic passenger levels , which now exceed those of 2019, thanks to very strong demand and the boom in offers put in place during the crisis.
Traffic at Portugal 's airports stood at nearly 13 million passengers in Q1 2023, up 15% compared to 2019, benefiting from strong growth in the airline offer in all segments (traditional airlines and low cost). If the island of Madeira continues to be very busy (+44% in Funchal, thanks in particular to the base opened by Ryanair in April 2022), Lisbon welcomed a record number of 7 million passengers this quarter (+14%) , in particular thanks to the good performance of connections with France, the United Kingdom and Brazil. The American market is also a good contributor with new services such as Chicago or San Francisco. Belgrade airport in Serbia, up 27% compared to 2019, continues to benefit from the very strong dynamism of routes with Turkey (+84%), and has expanded to other destinations, such as France, Germany and China . Capacity is also up with, for example, the 3rd aircraft based by Wizzair in April 2022, followed by a 4th in April 2023. In Mexico , traffic at OMA airports is growing strongly this quarter thanks to capacity in very strong increase in Viva Aerobus +91%, Volaris +40%, and American Airlines +82%, contributing to the growth in domestic traffic and with the United States (+24%).
Elsewhere, the recovery is continuing , such as at London Gatwick airport, where traffic rebounded this quarter, particularly on services to Mediterranean destinations. The airport continues to improve its connectivity, as evidenced by the new frequencies announced for the summer season (including Norse Atlantic with 5 aircraft based on transatlantic routes). Several companies, including Sky Airlines (+11%), increased their capacity at Santiago airport in Chile this quarter , contributing in particular to the rapid improvement in domestic traffic (-3% in March). In France, the recovery was clear at Alpine airports with the first full ski season since 2019, but it was slightly dampened at some airports in March, due to load shedding linked to air transport strikes.
In Japan, domestic traffic, supported by the Japanese government's local tourism aid plan, accelerated during the quarter to return to its pre-crisis level in March. Despite the lifting by the Chinese authorities of the main travel restrictions with foreign countries, traffic to and from China has not yet been able to resume significantly. This is explained in particular by restrictions applied by Japan on flights with China until April 1 and by the time necessary to reconstitute travel offers (visa procedures, re-establishment of flight programs and tourist offers). …). International traffic from the Asian platforms of the VINCI Airports network (Japan and Cambodia) is nonetheless improving thanks to the increasingly strong recovery of regional flights (South Korea, Singapore, Taiwan).
About VINCI Airports
The world's leading private airport operator, VINCI Airports manages 65 airports in 12 countries in Europe, Asia and the Americas. Thanks to its expertise as a global integrator, VINCI Airports develops, finances, builds and operates airports by providing its investment capacity and know-how in optimizing operational performance, modernizing infrastructures and managing their environmental transition. VINCI Airports is the first airport operator to commit to an environmental strategy on an international scale in 2016, to achieve net zero emissions across its entire network by 2050. www.vinci-airports
. com
@VINCIAirports
About VINCI
VINCI is a global player in concessions, energy and construction, employing 272,000 people in more than 120 countries. Its mission is to design, finance, build and manage infrastructure and equipment that contribute to improving daily life and mobility for everyone. Because its vision of success is global, VINCI is committed to the environmental, social and societal performance of its activities. Because its achievements are of public utility, VINCI considers listening to and dialogue with all the stakeholders in its projects as a necessary condition for the exercise of its businesses. VINCI's ambition is thus to create long-term value for its customers, shareholders, employees, partners and for society in general.
Source link:https://www.vinci.com/