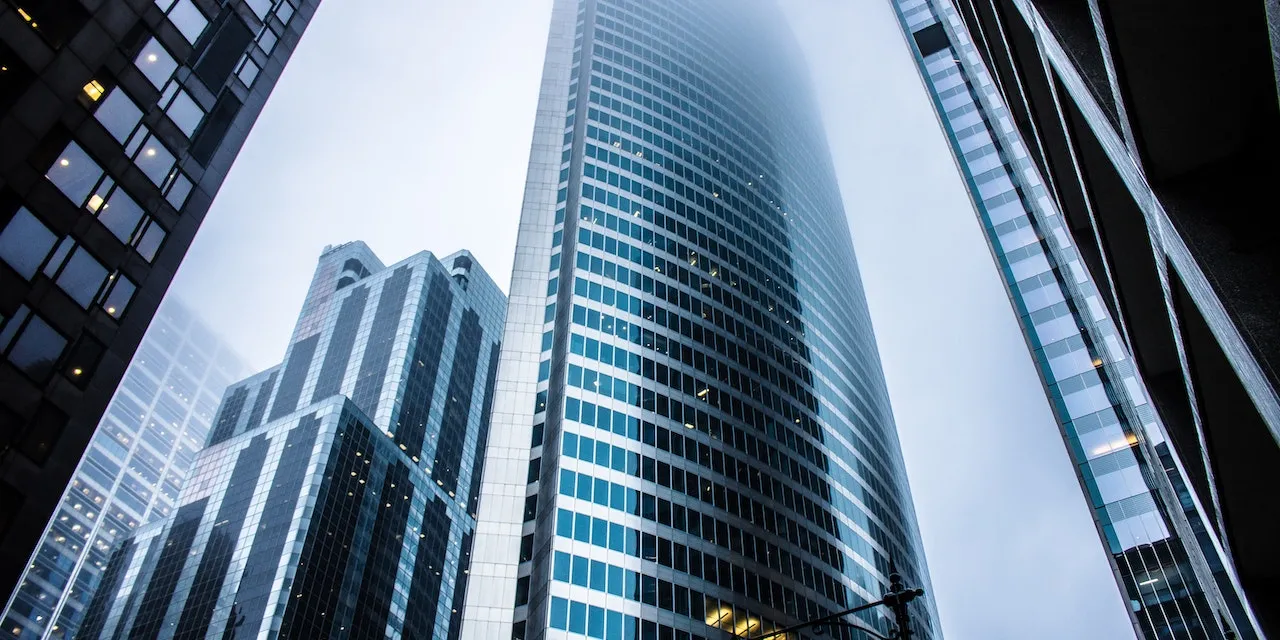 Removes conglomerate structure, with creation of a simplified horizontally integrated model comprising Fund Management, Investment and Operating Platforms.
Aims to build a nimble, efficient and tech-enabled company, better able to scale up quickly as a global asset manager with deep operating capabilities.
Announces ambitious new interim AUM target of S$100 billion and cumulative asset monetisation target of S$10-S$12 billion, both by end-2026, to accelerate progress.
Keppel Corporation Limited (Keppel) announced today the next phase of its Vision 2030 plans to drive the Company's further transformation from a conglomerate into a global alternative real asset manager, with deep operating capabilities. The Group's structure will be simplified to form a horizontally integrated model comprising three platforms: Fund Management, Investment and Operating Platforms, all part of one integrated business focused on investing in and creating solutions for a sustainable world.
"As part of Keppel's Vision 2030, we have been growing our asset management business, and expanding the Group's recurring income. We have also been simplifying and focusing our portfolio, with the divestment of our offshore & marine and logistics businesses in the past year. This latest restructuring reflects a fundamental shift in how we organise ourselves to operate in a nimbler manner and harness technology to grow at speed and scale. It includes relooking at how Keppel is organised, the Group's legal structures, internal processes, how support functions can be further centralised and optimised, how data is processed and shared within the Group, as well as the closer alignment of management incentives with Group-level performance and the interests of shareholders as well as investors in the funds, REITs and business trust that we manage," said Mr Loh Chin Hua, CEO of Keppel Corporation.
"From a diversified conglomerate, we are accelerating our transformation to be one integrated company – a global alternative real asset manager, with deep operating capabilities in Infrastructure, Real Estate and Connectivity. Keppel has a strong track record in the development and operation of real assets, such as renewables, clean energy, decarbonisation and environmental management solutions, green buildings as well as digital connectivity infrastructure, which not only generate recurring income and cash flows, but also contribute to sustainable development. Amidst a volatile international environment, we see a growing pool of investors, including sovereign wealth funds and pension funds, wanting to allocate more capital to such alternative assets, which can serve as a hedge against inflation. With our strong capabilities in these areas, Keppel is in the right space at the right time, where we can play to our strengths."
Growth at Speed and Scale
To execute this transformation, the Group's operations will be reorganised into a simplified, horizontally integrated model, comprising a Fund Management Platform, an Investment Platform and an Operating Platform:

The Fund Management Platform will focus on raising capital and forging stronger relationships with investors by bringing to them the best of Keppel's solutions, investments and operating teams.

The Investment Platform will play a central role in driving capital deployment decisions. It will drive horizontal integration by bringing together the investment and value enhancement expertise from across the Group, to create value for investors.

The Operating Platform will be formed through the integration of Keppel's existing business units into one Operating Platform, which can benefit from leveraging Keppel's shared support functions to drive further collaboration and synergies. The Operating Platform will continue to strengthen its engineering capabilities and technical know-how, and drive innovation and customer centricity. These efforts will complement and further enhance Keppel's value proposition as an asset manager and operator, and create value for not only Keppel's shareholders but also investors in Keppel's private funds and listed REITs and business trust.
Building on Keppel's decades of investment and operating capabilities, Keppel will continue to bolster its seasoned asset management team with a mix of investing and operating experience and track record of scaling up AUM and managing sizeable funds. Across the Group, management incentives are being refreshed to ensure even stronger alignment with the interests of Keppel's shareholders and investors, as well as to attract and retain the right talent and skillsets. These include strengthening the link between management incentives and the Group's overall performance, and the performances of its funds under management.
Driving AUM Expansion and Asset Monetisation
To drive the Group's growth, Keppel has announced plans to significantly scale its Assets under Management (AUM) to S$200 billion by 2030. Reflecting the Group's commitment to further accelerate growth, it announced a further interim target today to achieve S$100 billion of AUM by end 2026 – double the S$50 billion AUM at the end of 2022.
Keppel will continue to pursue an asset-light business model, harnessing technology to create sustainability solutions that can both yield attractive returns to investors and drive the Company's growth.
The Group will also continue its asset monetisation programme, which includes unlocking value from the Group's sizeable landbank. Beyond the current S$3-5 billion asset monetisation target, which the Group has achieved ahead of schedule, Keppel will work towards a cumulative S$10-S$12 billion asset monetisation target by the end of 2026[1]. Proceeds from asset monetisation will be invested in new growth engines, leveraging Keppel's asset-light model, and also used to reward shareholders.
Unleashing Synergies from Integration
With the simplification of the Group's structure and integration of business units into one Operating Platform, Keppel can realise significant synergies, including through centralising and optimising the Group's support functions. This would enable cost-efficient and scalable AUM growth, empowered by technology and automation. These initiatives are expected to translate into annual savings of S$60-S$70 million by 2026.
Keppel's Differentiated Model
An important differentiator for Keppel is its ability to add value throughout the life cycle of the assets the Group manages and operates, from the raising of private funds to invest in projects, to the development and operation of the projects or execution of asset enhancement initiatives, through to their stabilisation and possible monetisation through one of the REITs or the business trust managed by the Group. To drive the Group's integration as one company and increase deal velocity, horizontal teams across business units have been established to evaluate opportunities in targeted asset classes such as infrastructure, real estate and data centres.
Mr Loh added, "Investors appreciate Keppel's differentiated model, which distinguishes us from pure financial investors. Our business model allows us to earn different streams of recurring fee income, which will enhance the resilience of our earnings. With our access to capital, coupled with faster capital recycling, we will be able to scale up and drive the Group's growth without relying just on our balance sheet, allowing us to expedite the achievement of our 15% ROE target. Together with the changes in how we organise ourselves, we believe that the investment community will relook at how Keppel is valued."
The abovementioned reorganisation will be progressively implemented over the next 12-18 months. In line with the pivot from a conglomerate to a global asset manager and operator, Keppel's new horizontally integrated operating model will be reflected in how the Company reports on its financial performance, to better reflect the Group's ecosystem for value creation. This will commence from the 1H 2023 financial results, with additional disclosures to help the market better understand and value the Company.
– END –
About Keppel Corporation
Keppel Corporation is a global asset manager and operator with strong expertise in sustainability-related solutions spanning the areas of infrastructure, real estate and connectivity. Headquartered in Singapore, Keppel operates in more than 20 countries worldwide, providing critical infrastructure and services for renewables, clean energy, decarbonisation, sustainable urban renewal and digital connectivity. Through its quality investment platforms and asset portfolios, Keppel contributes to advancing sustainable development, the energy transition and the digital economy, while creating enduring value for stakeholders.
Source link:https://www.kepcorp.com/