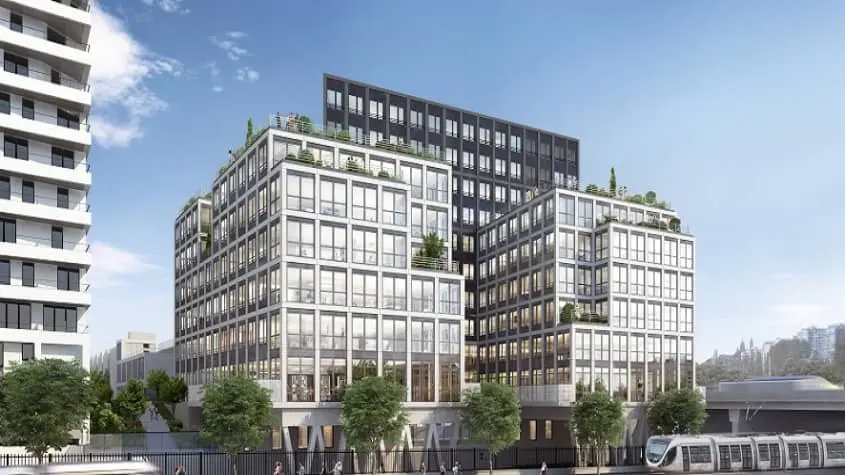 Bouygues Bâtiment Ile-de-France, a subsidiary of Bouygues Construction, has been named winner by the Essonne Departmental Council for the design, construction, operation and maintenance of two colleges in Wissous and Gif-sur-Yvette . These two ambitious environmental projects, which are part of a global performance contract worth more than €70 million, are designed to create an innovative educational environment. They aim to accommodate 1,400 middle school students at the start of the school year in September 2025 and illustrate the company's commitment to serving the essential needs of the regions.
The new colleges in Wissous and Gif-sur-Yvette, which will respond to the strong demographic growth of the Essonne department, provide for the creation of optimal reception and learning conditions thanks to an innovative design. This notably integrates hybrid functionalities, shared and evolving spaces, adaptable uses to support the evolution of teaching methods, a fertile garden, etc.
These two projects aim to be exemplary in terms of environmental footprint, in particular thanks to wood and bio-sourced materials, the attention paid to summer comfort… They plan to reach the 2025 threshold of RE2020, the HQE Excellent label , the level 3 biosourced label and the creation of an island of urban freshness.
For Taha Ibn Salah, Managing Director of Bouygues Bâtiment Ile-de-France Public Equipment, "our Group is committed to ensuring that the design of the colleges is sustainable, of high environmental quality and ambitious energy efficiency so that Essonian college students can take ownership of two colleges that are up to the challenges they will have to face: preserving biodiversity and better managing resources. »
Source link:https://mediaroom.bouygues-construction.com/