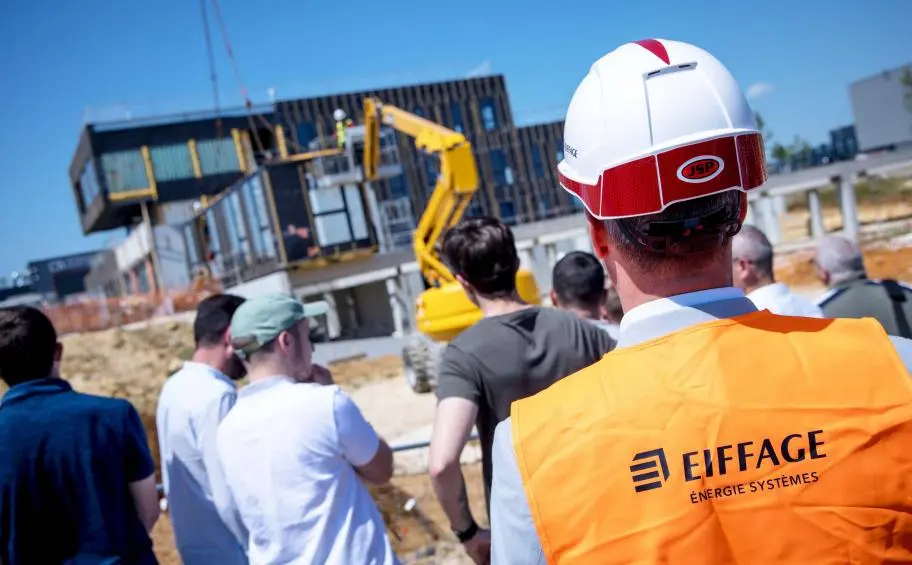 In line with Eiffage's low-carbon strategy , our agencies are working to reduce their polluting emissions , particularly in terms of transport. By initiating the unprecedented transition of its truck fleet , Eiffage Énergie Systèmes is showing the way . Four B100 biodiesel tanks are being installed at its sites in Roche-la-Moli è re (42), Riom (63), Savigny (69) and Mauriac (15).
To reduce the carbon emissions of a fleet of light vehicles , one can invest in a 100% electric fleet . Much more expensive , the replacement of an aging fleet of heavy vehicles is planned over the longer term and our experts have opted for a less restrictive solution that fully meets environmental constraints!

"  In order to support the low – carbon transition of our truck fleet, we decided to keep our diesel-powered trucks and have them undergo a refit . After an oil change and a change of filters , the engines are adapted at a lower cost . This rapid operation allows our trucks to reduce their polluting emissions by 60% ,  " explains C é dric Clé .ment, in charge of the fleet of vehicles in the Centre -Est region .

Among the biofuels on the market , our specialists have chosen B100, a biodiesel made from rapeseed which is similar to a conventional fuel in terms of cost , use , range and driving. It supplies both new trucks and adapted trucks .

"  The five or ten-year objective is to be able to complete this transition by betting on a resolutely low-carbon technology , and why not invest in a fleet of electric trucks , if technical progress manages to make the acquisition of this more affordable type of vehicle " , considers C é dric Clé ment .
For the time being , four connected tanks will be installed by the service provider Oleo100, which will also be responsible for refueling . And the installation of new tanks is being planned. 
Source link:https://www.eiffage.com/