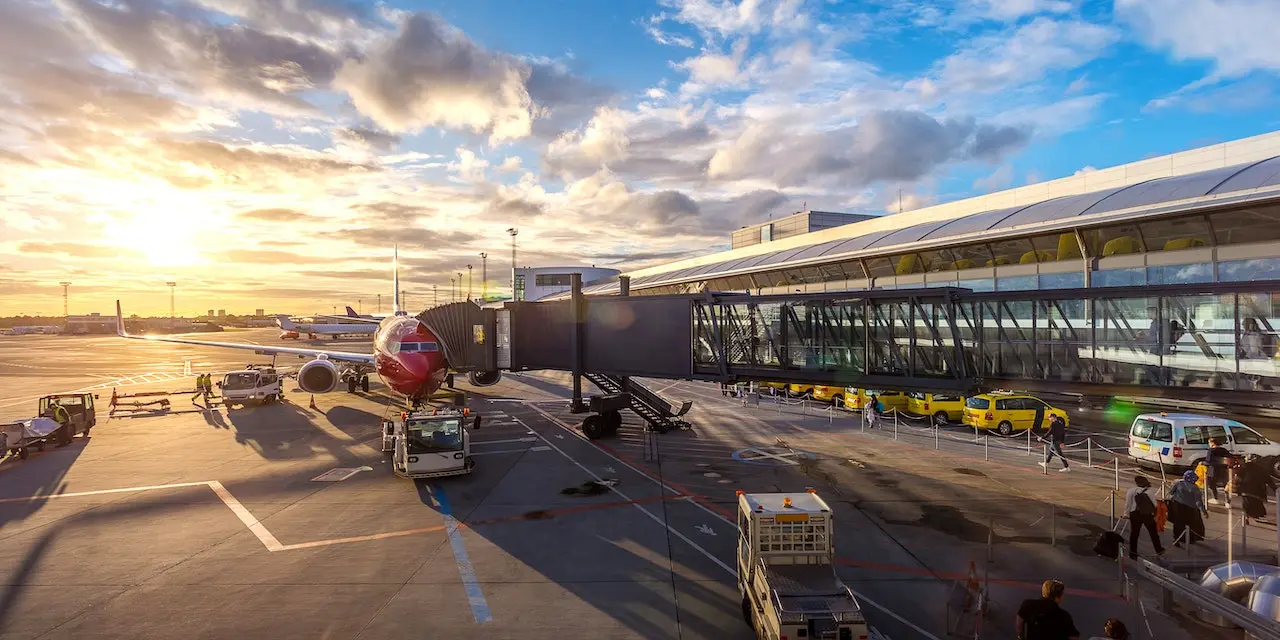 AECOM (NYSE: ACM), the world's trusted infrastructure consulting firm, today announced it has been selected by the Port of Seattle to lead the S Concourse Evolution at Seattle-Tacoma International Airport (SEA). AECOM will oversee design and engineering, working closely with design partner HOK, to modernize the facility through a combination of renovation and new construction. This critical work will focus on restructuring and repurposing the existing seven-level, 350,000 square foot space to increase operational efficiency, meet code requirements, and enhance passenger experience.
"Our relationship with SEA dates back over two decades and we're looking forward to building on that legacy, deploying practices and bringing expertise honed from our extensive aviation experience to one of the nation's most visited airports," said Matt Crane, chief executive of AECOM's U.S. West region. "We are committed to creating a new S Concourse that is an exemplar in airport design, passenger experience, and safety – bolstering its standing as a key transportation hub to the Pacific Northwest."
With nearly 46 million passengers in 2022, SEA saw a decade of record growth through 2019 and is forecast to reach pre-pandemic travel volumes in 2024. It is one of only five 4-star certified airports rated by Skytrax in the U.S. and was named Best Airport in North America two years in a row. The project will transform the existing concourse into an inviting destination for today's modern traveler while accommodating the ongoing growth. AECOM's scope encompasses project management, planning, and design, which includes leading a diverse team of local and global consultants. Planned upgrades include redevelopment of the recently vacated Federal Inspection Services (FIS) and Customers and Border Protection (CBP) spaces into duty free shopping, dining, and retail, a reconfiguration of the concourse level for more efficient circulation, an expansion of the Penthouse level to provide additional premium lounge space and upgraded structural systems through the addition of new gate pods.
"We are thrilled to be key players in the S Concourse Evolution and support the Port's vision to revitalize the 50-year-old facility into a modern gateway for international and domestic travelers," said Richard Whitehead, chief executive of AECOM's global Buildings + Places business. "This project blends our multidisciplinary work on major international airports, global technical expertise, and familiarity with SEA's existing infrastructure to meet the rapidly evolving priorities for the Port of Seattle."
"Supported by deep global aviation expertise and a track record of success at SEA, we are proud to play a vital role in shaping this gateway to Seattle," said Mark Southwell, chief executive of AECOM's global Transportation business. "We look forward to collaborating with the Port of Seattle, SEA, and our Buildings + Places team on this transformative project.
Additionally, AECOM will focus on implementing strategies that seek to support the Port's energy and sustainability goals, implementing the Sustainability Design Approach (SDA) to analyze potential sustainable strategies. The SDA will be refined to propose and measure design strategies across major resource categories of energy, carbon, site and landscape, water, waste, materials, health and wellness, transportation, habitat, resiliency, and the circular economy.
The SDA will leverage learnings from AECOM's industry-leading Sustainable Legacies ESG strategy, which is advancing sustainability initiatives that deliver positive impacts both at AECOM and in communities around the world. The strategy integrates four key pillars that will embed sustainable development and resilience across the Company's work, improve social outcomes for communities, achieve net-zero carbon emissions, and enhance its governance.
About AECOM
AECOM (NYSE: ACM) is the world's trusted infrastructure consulting firm, delivering professional services throughout the project lifecycle – from advisory, planning, design and engineering to program and construction management. On projects spanning transportation, buildings, water, new energy and the environment, our public- and private-sector clients trust us to solve their most complex challenges. Our teams are driven by a common purpose to deliver a better world through our unrivalled technical and digital expertise, a culture of equity, diversity and inclusion, and a commitment to environmental, social and governance priorities. AECOM is a Fortune 500 firm and its Professional Services business had revenue of $13.1 billion in fiscal year 2022. 
Source link:https://aecom.com/