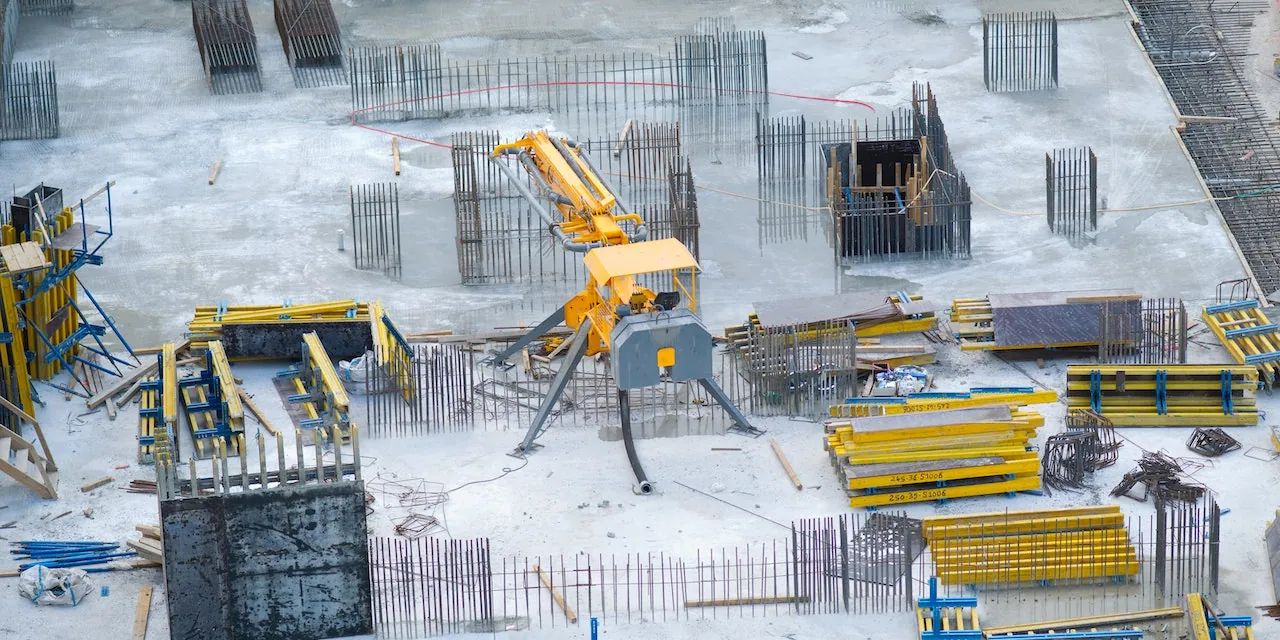 AECOM, the world's trusted infrastructure consulting firm, today announced the appointment of Christopher (Kip) McMahan, AIA, AUA, NCARB, LEED AP, as Campus Planning Leader within the firm's higher education group within its Buildings + Places (B+P) business in the U.S. East region. In this position, Mr. McMahan will bring his unique experience as both a consultant and university architect to drive the group's business.
"Kip's numerous successes as a university architect give him a unique perspective that will help guide our teams to better align our solutions to the owner's challenges and goals," said Eric Dinges, senior vice president and regional managing principal of AECOM's Buildings + Places business in its U.S. East and Latin America region. "This, combined with Kip's 30-years as a consultant architect, will help shape a differentiated approach in partnering with our clients."
A strategist, Mr. McMahan is an early planning enthusiast and emphasizes the creation of meticulous project charters that thoroughly manage scope, budget, and schedule and confidently secure diverse stakeholder approvals and funding. He brings a blended architect and university representative mindset that promotes excellence in capital project master planning, budgeting and programming, as well as administrative leadership on diverse, campus-wide building and facility projects.
"I'm invigorated by my return to consulting and am excited to drive AECOM's design presence within higher education," said Mr. McMahan. "Understanding institutional and cultural legacy and function is at the heart of higher education design success, and I'm eager to help shape AECOM's opportunities in this area."
Prior to joining AECOM, Mr. McMahan was a Principal Design Architect for 30 years, directing numerous higher education and commercial real estate projects with architecture firms in Providence, Boston and New York. He is the former Assistant Vice Chancellor of Campus Planning and Design at the University of Wisconsin in Madison and served as the University Architect. Mr. McMahan is energized by academic experiences and continues to teach an innovative design studio program at the Rhode Island School of Design (RISD) examining human resiliency, adaptive reuse and social equity.
Mr. McMahan earned a Bachelor of Architecture and a Bachelor of Fine Arts degree at RISD. He is a recipient of Rhode Island Arts and Business Council Arts Advocate Award, which was accompanied by a U.S. Congressional Citation, an AIA/RI chapter Executive Committee's Award for Outstanding Service to the Chapter, the Providence Preservation Society's President's Award and an AIA/RI Citation for Contributions to the Advancement of Architecture in the state.
Mr. McMahan's role is effective immediately.
About AECOM
AECOM is the world's trusted infrastructure consulting firm, delivering professional services throughout the project lifecycle – from advisory, planning, design and engineering to program and construction management. On projects spanning transportation, buildings, water, new energy and the environment, our public- and private-sector clients trust us to solve their most complex challenges. Our teams are driven by a common purpose to deliver a better world through our unrivaled technical and digital expertise, a culture of equity, diversity and inclusion, and a commitment to environmental, social and governance priorities. AECOM is a Fortune 500 firm and its Professional Services business had revenue of $13.1 billion in fiscal year 2022. 
Source link:https://aecom.com/