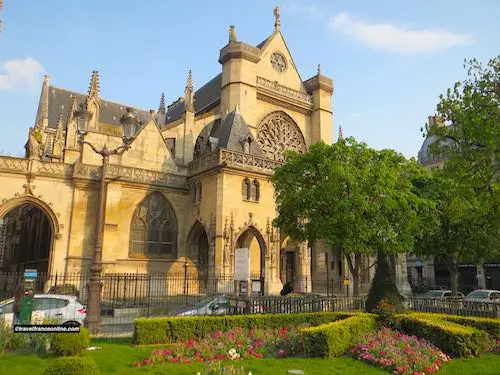 Listed as a Historic Monument, the Church of Saint-Germain-L'Auxerrois is the oldest building in Pantin. Built in 1664 under the direction of Michel Villedo, architect of the king's buildings to whom we owe the castle of Vaux-le-Vicomte, its last major renovation dates back to the beginning of the 20th century. One hundred years later, it was under the aegis of the City and the Regional Department of Cultural Affairs (Drac) that it was able to regain its original luster. Our Pradeau Morin Monuments Historiques teams took part in this extraordinary project and enabled the rehabilitation of the oldest building in Pantin.
Led by Mr. Jean-Paul Mauduit, Heritage Architect, this site was supervised and submitted to the Regional Commission for Historic Monuments for approval.
After three years of restoration work, the Church of Saint-Germain l'Auxerrois in Pantin has regained its former glory and stands proudly in the heart of the town.

The rehabilitation works focused on:
Restoration of facades and woods;
The restoration of the interior spaces, including the restoration of the coatings of the walls and the vaults, the implementation of a new floor equipped with a heating system;
The development of outdoor spaces including the creation of new pedestrian and PMR access, the renewal of floor coverings, the creation of green spaces in the image of an Italian garden, as well as the enlargement of the surfaces of parish premises.
Our Pradeau Morin Historic Monuments teams worked on the scaffolding, masonry and cut stone, coating and plaster lots, as well as the green spaces during 3 phases of work:
Phase 1 : During the first phase, the changes made mainly concerned demolition and structural reinforcement works. During the preparation of the site for this phase, our teams paid particular attention to the phasing between our work and the installation of the scaffolding for lot no. 01, in order to avoid mutual interference.
Phase 2  : During this phase, the exterior structural works were carried out, with in particular the creation of a PMR ramp, built at the back of the church.


Phase 3  : This last phase concerned the interior demolition work, carried out with light or manual means.
Congratulations to our teams for this long and complex project which lasted a little over three years, given the technicality of the work combining restructuring work, respect for the historical parts as well as the requirements in terms of execution time and site organization. This operation is an illustration of Pradeau Morin's expertise in terms of Historic Monuments.
Source link:https://www.eiffage.com/