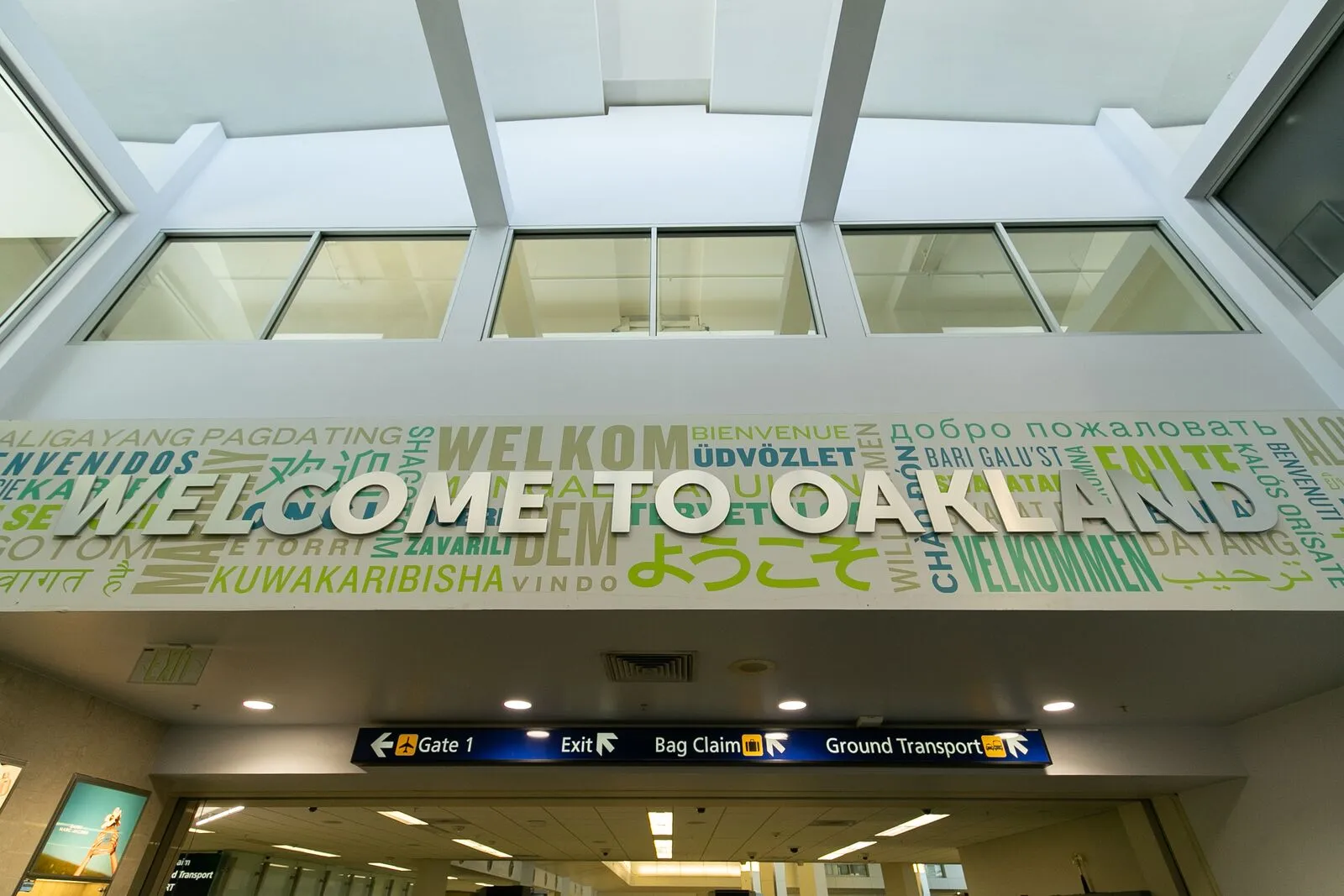 Turner Construction Company completed the renovation of the Oakland International Terminal 2 Security Exit, the latest addition to their extensive portfolio of more than 20 years of work at the Airport.
The Oakland International Airport welcomes over 11 million visitors every year. To encourage and facilitate this traffic, the Port of Oakland prioritizes delivering the highest-graded passenger experience by evolving the functionality of airport operations.
"As a frequent Oakland Airport Terminal 2 flyer, I truly appreciate the Port of Oakland prioritizing security for passengers and airport operations. In the process, creating a beautiful gateway welcoming passengers to my home city." said Leah Turner, Special Projects Division Manager.
The 5,000 sq. ft. renovation included the modernization of the exit lane breach control system, a state-of-the-art gunshot detection system, IDF and electrical room upgrades and a full-height containment wall, providing great protection for passengers and the airport. These innovative security features, traffic control upgrades and a custom-built perforated metal mural that exhibits the beautiful city of Oakland contribute to the protection of the Port of Oakland and its passengers while delivering a consumer experience like no other. 
Source link:https://www.turnerconstruction.com/