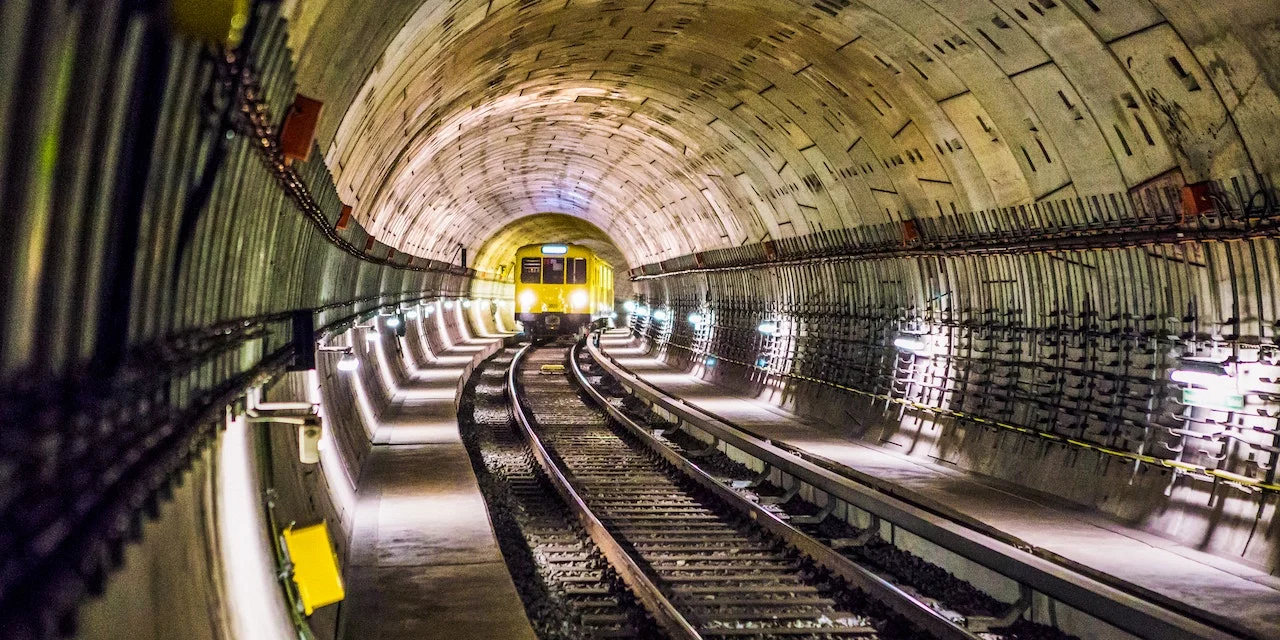 Fresh CGI has unveiled how a transformative station project will see cutting-edge stairways and a state-of-the-art entrance hall.
Darlington Station's £150 million overhaul will include two new platforms on the Eastern side of the station, and a new car park, when complete in 2025.
Now engineers have revealed new imagery of the station's East Side – with a striking walkway route via the roof arches of the old station.
The station redevelopment includes a multi-storey car park, transport interchange and gateway entrance connected to Central Park
Once finished, there will be secure parking for more than 600 cars with disabled bays and electric car charging points available.
Tees Valley Mayor Ben Houchen said: 'Giving Darlington the gateway it deserves is vital to its future and the wider region's need for better connections. It's great to see how Bank Top will be transformed – we already have spades in the ground and the foundations of the new entrance hall and car park going in. Our rail network has been restrained for too long – and this immense project with its cutting-edge interchange will cut journey times and give Darlington a station it can be proud of. It will also boost investment and make our region even more attractive to investors.'
The project is seeing Network Rail, LNER, the Department for Transport and Darlington Borough Council all play a role alongside main contractors BAM and Willmott Dixon.
The overhaul is still on track to be complete in time for the 2025 Stockton and Darlington Railway bicentennial celebrations.
Cllr Steve Harker, Leader of Darlington Borough Council and Tees Valley Combined Authority Cabinet Member for Transport, said: 'I'm very pleased to see progress is continuing to improve access to Darlington for both business and leisure travellers. This new CGI gives a good indication of how the new part of the station will mould with the old. When complete, I am confident that all our efforts will create a transport hub we can all be proud of.'
Luke Durston, Principal Programme Sponsor for Network Rail's East Coast Route, said: 'We're delighted to be working so closely with Tees Valley Combined Authority and other partners to deliver vast improvements to Darlington station. Network Rail will be installing two new platforms at the station which will improve services along the East Coast Main Line, helping to increase reliability along the route. Increased platform capacity and the Combined Authority's wider improvements to the station will go hand-in-hand to deliver a transformed passenger experience.'
Source link:https://www.bam.com/