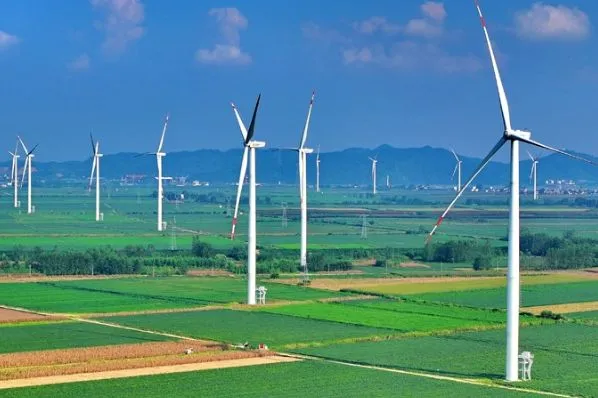 NCC has been commissioned by OX2 to construct foundations and roads for a new wind farm in Ånglarna, north of Falun in central Sweden. The order value is approximately SEK 280 million.
The wind farm will comprise 18 wind turbines 220 meters in height and will have an annual production capacity of approximately 315-355 GWh. NCC's contract includes planning and construction of roads and crane sites, casting foundations for the wind turbines, constructing distribution stations and laying the electricity network within the farm. NCC has previously constructed wind farms in Orrberget near Borlänge and Åndberg near Sveg on behalf of OX2, and carried out construction work at the Svartnäs, Mombyåsen and Jädraås wind farms nearby.
"It is great to again work with NCC on a construction project as we have worked well together in previous joint projects," says Stefan Karlsson, Head of Construction at OX2 Sweden.
Work is being planned to have as little impact as possible on the environment. To reduce transport journeys and thus the climate impact, the excavation material produced will be reused in the project.
"We are pleased with the continued confidence shown in us by OX2 and will utilize the valuable experience gained from earlier joint projects in the vicinity. The wind farm will be constructed in inaccessible terrain and technical tools, such as drones, will be used to gather precise data to make production more cost efficient and the work environment even safer," says Kenneth Nilsson, Head of NCC Infrastructure.
The contract is a turnkey contract with an order value of approximately SEK 280 million. The order will be registered in the NCC Infrastructure business area in the fourth quarter of 2023.
About NCC. NCC is one of the leading construction companies in the Nordics. Based on its expertise in managing complex construction processes, NCC contributes to a positive impact of construction for its customers and society. Operations include building and infrastructure project contracting, asphalt and stone materials production, and commercial property development. In 2022, NCC had sales of about SEK 54 bn and 12,500 employees. NCC's shares are listed on Nasdaq Stockholm.
Source link:https://www.ncc.com/