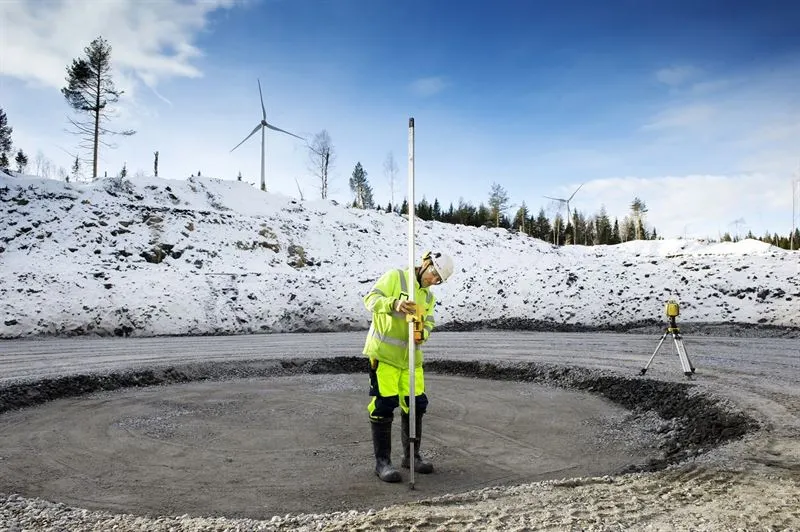 At today's Capital Market Day, NCC presents updated financial targets for operations and the news that NCC's resources for projects driven by the green industrial transition will be collected in a separate business area. Starting in 2024, the NCC Green Industry Transformation business area (GIT) will be established.
Large industrial investments in the coming decades of hundreds of billions of kronor will require exceptional expertise, logistics and leadership. NCC has been building up specialist expertise for quite some time to meet this demand in terms of major industrial buildings and will collect this in its own business area in 2024. NCC currently has long-running discussions with customers about coming projects.
"The strong industrial growth that we're seeing today, primarily in Sweden but also in other parts of the Nordic region, is creating substantial opportunities. It also, in no uncertain terms, requires that we focus our expertise and our resources correctly to conduct these projects efficiently," says Tomas Carlsson, CEO of NCC.
The right expertise is essential and recruitment for a new business area head is ongoing.
"We've collected specialists from all parts of NCC, from infrastructure to property development. The projects we're seeing today are predominantly in northern Sweden, but there are also opportunities in other parts of Sweden and the Nordic region," continues Tomas Carlsson.
This will allow existing business areas to continue to focus on their core business and continue the positive development that has already started. Today NCC has strong organizations in the industrial growth zones that can also accept large projects driven by growth, for example, new infrastructure and expanding residential units and public infrastructure such as schools, healthcare and water and sewage systems.
The change applies from January 1, 2024. Resources will gradually be transferred to the new business area during 2024. Financially, the business area is reported under the "Other" segment for at least the entirety of 2024.
Financial targets retained and extended
Since 2021, NCC has had the following financial targets: earnings per share of at least SEK 16, net debt is to be less than 2.5 times EBITDA by 2023, and a dividend policy stating that approximately 60 percent of after-tax profit for the year is to be distributed. These targets have been retained and extended.
"We are continuing to focus on a small number of targets to strengthen NCC's strategic direction and position and also maintain the levels. The targets are relevant for our operations, are clearly focused on our shareholders and the levels are both attainable and possible to uphold over time. However, in the short term they are reliant on the property market becoming more accessible," says Tomas Carlsson, CEO of NCC.
About NCC. NCC is one of the leading construction companies in the Nordics. Based on its expertise in managing complex construction processes, NCC contributes to the positive impact of construction for its customers and society. Operations include building and infrastructure project contracting, asphalt and stone materials production, and commercial property development. In 2022, NCC had sales of SEK 54 bn and 12,500 employees. The NCC shares are listed on Nasdaq Stockholm.
Source link:https://www.ncc.com/