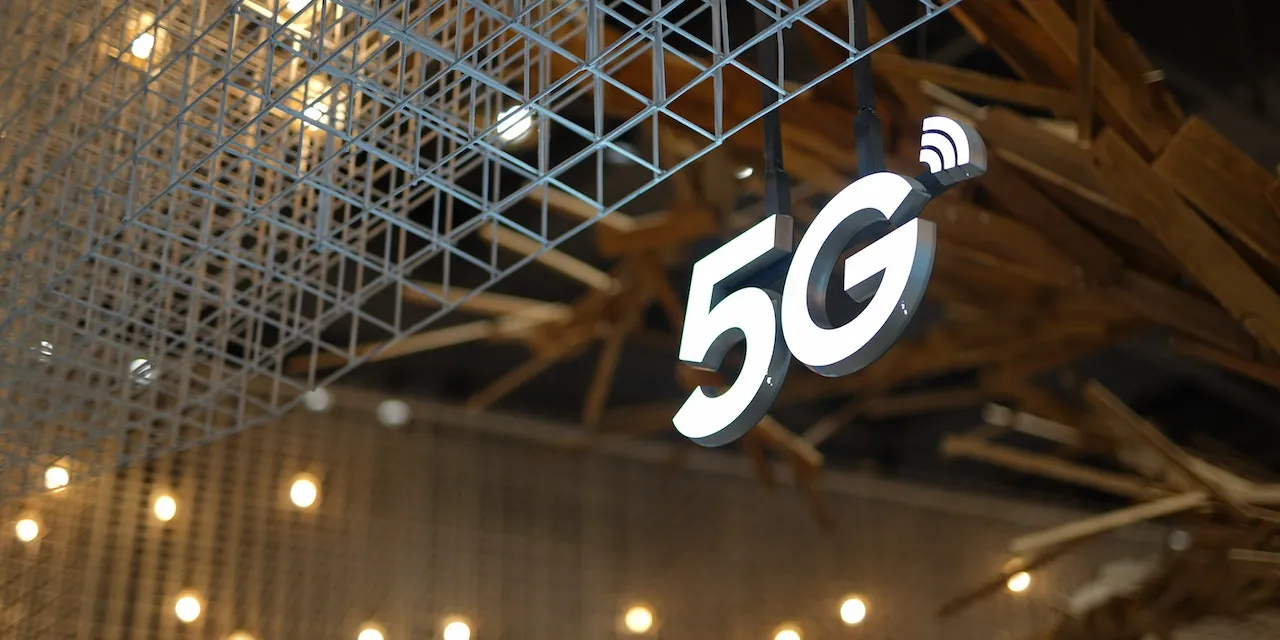 M1 introduces 5G solution-in-a-box to boost 5G adoption and deployment
M1 signs MoU with Fullerton Health to offer 5G telemedicine services under its SMARTsafe solutions
M1 kickstarts SMARTsecure offerings by launching 5G-powered real-time surveillance system for vessels out at sea
M1 Limited (M1), one of Singapore's leading Mobile Network Operators, today announced its partnership with Fullerton Health, a leading vertically-integrated healthcare platform in Asia to introduce 5G-enabled telemedicine services for the maritime sector, powered by M1's newly launched, 5G SMARTsafe solutions[1]. This marks the next phase of M1's 5G journey as part of its broader plans to provide ubiquitous 5G standalone (SA) offshore coverage for the Southern Coast of Singapore, part of continued progress on the Maritime 5G testbed efforts, announced last August.
A first-of-its-kind offering in Southeast Asia, M1's 5G SA-powered solution-in-a-box suite includes M1 SMARTsafe, M1 SMARTsecure, M1 SMARTasset, and M1 SMARTops. These scalable 5G industry solutions enable M1 to grow new revenue streams as it will not only be providing 5G connectivity but also end-to-end servicing as a value-add to customers.
Under SMARTsafe, it is envisaged that Fullerton and M1 will provide 5G-powered telemedicine services to seafarers working onboard vessels out in the sea. This includes live teleconsultations with shore-based healthcare professionals and 5G-enabled drones to deliver medicine to ship crews from the shore. The telemedicine service will be officially launched in July 2023 and made available for all seafarers or employees from shipping companies in Singapore (both on land and in the anchorage) as long as they are connected to M1's 5G network.
Additionally, M1 launched 5G-powered maritime surveillance for onboard security as part of its SMARTsecure solution offerings. With 5G connectivity offshore, vessels out at sea will now be able to set up real-time video surveillance systems and receive seamless footage as they would have on land.
This plug-and-play approach enables easier integration and deployment of 5G-powered solutions for companies in the maritime industry, with more industries to follow in the future. The suite of solutions, include:

M1 SMARTsafe – Worker safety solutions aim to detect risk and forecast accidents based on past data using machine learning
M1 SMARTsecure – Security surveillance and management solutions brings lag-free and real-time video surveillance at sea
M1 SMARTasset – Asset uptime solutions uses autonomous robotics for inspection of critical assets
M1 SMARTops – Workforce productivity solutions come with 5G-powered tools, such as smart glasses to help businesses enhance productivity and efficiency
The solution is aimed to drive greater adoption through the seamless integration with pre-tested components of M1's 5G network. With this, it eliminates the hassle of identifying and procuring different components separately, ensures quick deployment, and minimises huge roll-out costs.
"M1 continues to double down on our efforts to co-create and introduce viable 5G-enabled commercial solutions to further revolutionise Singapore's maritime operations and make Maritime 5G a reality. This launch is a testament to our promise to deliver readily available innovative 5G solutions that can be adopted and rolled out easily by businesses to improve business efficiency. Going forward, M1 will continue to strengthen our position as a forerunner in 5G enterprise solutions by partnering with more businesses across various industries," said Mr. Manjot Singh Mann, Chief Executive Officer, M1.
"Undoubtedly, the partnership with M1 greatly improves the usability and accessibility of Fullerton Health's services. We want to harness the 5G network to provide virtual healthcare solutions, including telehealth and remote patient monitoring and care team collaboration as the health and safety of port workers and sailors are critical to global trade and supply chains, and we are grateful to be able to contribute toward this. The future of healthcare digitalisation is exciting, especially with the innovations that will come from 5G mobility", said Mr. Ho Kuen Loon, Group Chief Executive Officer, Fullerton Health.
"At the heart of Singapore's digital future, our infrastructure connects all of us and powers new and exciting products and services. Singapore is one of the first few countries in the world to deploy nationwide 5G standalone coverage, and we have seen significant progress in the commercialisation of 5G enterprise use-cases. IMDA will continue to support our businesses to experiment, innovate and commercialise the technologies of tomorrow. We congratulate M1 and Fullerton Health on this MOU, and we welcome more companies to work with us to further boost Singapore as a leading regional hub for 5G innovation," said Mr. Kiren Kumar, Deputy Chief Executive Officer, Development, IMDA.
About M1
M1, a subsidiary of Keppel Corporation, is Singapore's first digital network operator, providing a suite of communications services, including mobile, fixed line and fibre offerings, to over two million customers.
Since the launch of its commercial services in 1997, M1 has achieved many firsts – becoming one of the first operators to be awarded one of Singapore's two nationwide 5G standalone network licences, first operator to offer nationwide 4G service, as well as ultra high-speed fixed broadband, fixed voice and other services on the Next Generation Nationwide Broadband Network (NGNBN).
M1's mission is to drive transformation and evolution in Singapore's telecommunications landscape through cutting-edge technology and made-to-measure offerings. For more information, visit m1.com.sg
About Fullerton Health
Founded in 2010, Fullerton Health is a leading vertically integrated healthcare platform in Asia with a proven track record of providing clients and patients with enterprise healthcare solutions. With an extensive network of healthcare facilities across 9 markets and partnerships with established and reputable healthcare providers in the region, Fullerton Health harnesses these resources to provide Affordable and Accessible Care for All in Asia.
Source link:https://www.kepcorp.com/