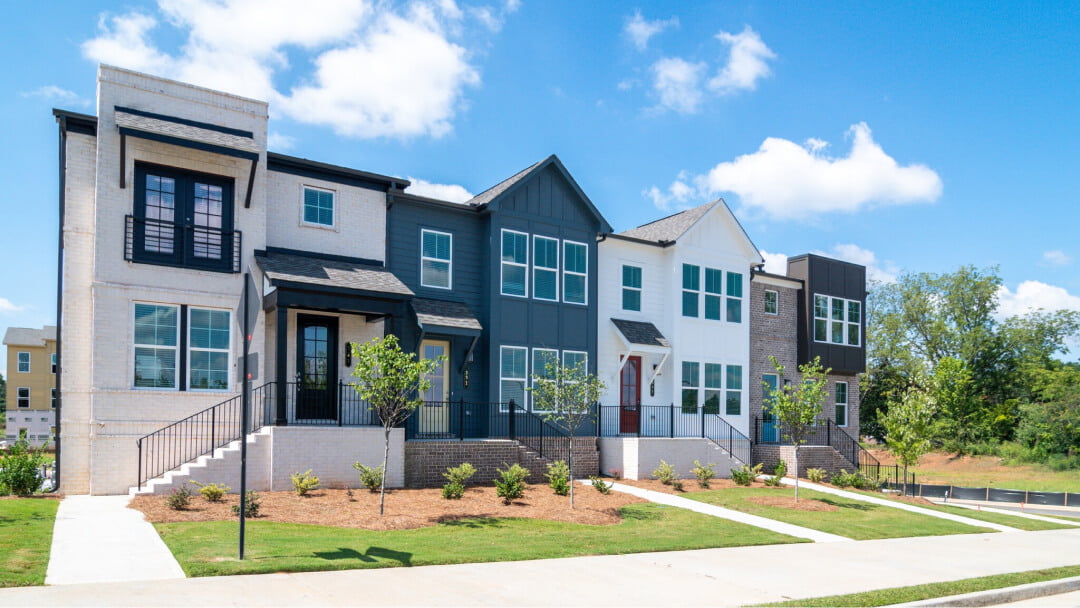 Fred Rothman, Chief Operating Officer of national homebuilder Lennar, has been honored with the Lee Greenwood Patriot Award in recognition of his contributions to housing wounded veterans across the country. Rothman leads Lennar's program to build new adaptive homes for wounded veterans in collaboration with Helping a Hero.
"The men and women who risk their lives to protect all of us and our democracy are heroes who deserve our gratitude," said Rothman. "It's a privilege to make sure those brave service members who sacrificed on our behalf have new, healthy homes built especially for them so they and their families can thrive. While I'm honored to be recognized, they are the true patriots."
Lennar, one of the nation's leading homebuilders, participates in the 100 Homes Challenge organized by Helping a Hero and Bass Pro Shops to build 100 new homes across the country for post-9/11 veterans wounded in the line of duty. The Lee Greenwood Patriot Award recognizes leaders such as Rothman whose efforts have lifted the hearts of wounded warriors.
"One of Lennar's key philanthropic objectives is to broaden access to safe housing for all Americans – and we are honored to build specially-adapted homes that make daily tasks most us take for granted – from cooking dinner to taking a shower – easier for our wounded veterans," said Lennar Executive Chairman Stuart Miller. "Fred's leadership on this effort reflects Lennar's commitment to the communities we serve and his passion for this important cause fuels its success."
A lawyer by training, Rothman joined Lennar in 2006 and was the Eastern Regional President until his promotion to Chief Operating Officer in 2018. In addition to leading Lennar's initiative to house wounded veterans, he is involved with many charitable organizations and is especially active in supporting people with Multiple Sclerosis. Fred is married to his wife of 40 years, Jodi, and has two daughters, Lecia and Alie. When not working, he enjoys fishing on his "Born To Run" Viking sportie, playing pickleball and rummaging around with his best four legged friend, Clarence.
About Lennar Corporation
Lennar Corporation, founded in 1954, is one of the nation's leading builders of quality homes for all generations. Lennar builds affordable, move-up and active adult homes primarily under the Lennar brand name. Lennar's Financial Services segment provides mortgage financing, title and closing services primarily for buyers of Lennar's homes and, through LMF Commercial, originates mortgage loans secured primarily by commercial real estate properties throughout the United States. Lennar's Multifamily segment is a nationwide developer of high-quality multifamily rental properties. LENX drives Lennar's technology, innovation and strategic investments. For more information about Lennar, please visit lennar.com.
About Helping a Hero:
Texas-based Helping a Hero is a 501(c)(3) non-profit, non-partisan organization providing support for military personnel severely injured in the war on terror. Our principal activity is to provide specially adapted homes for qualifying service members as well as engage the community to provide services and resources for our wounded heroes and their families. Home recipients include veterans whose permanent injuries from combat have left them paraplegics, quadriplegics, amputees, blind, with severe burns and other injuries. Helping A Hero provides additional support programs including marriage retreats, caregiver retreats, recreational activities, and emergency needs support. Helping a Hero Outdoors has expanded to serve our heroes through hunting and fishing outings.
About the 100 Homes Challenge:
Johnny Morris, founder and CEO of Bass Pro Shops and noted conservationist, launched the 100 Homes Challenge and committed to fund 25 percent of the cost of the next 100 Helping a Hero homes. Helping a Hero invites the public to join Johnny Morris in the 100 Homes Challenge by making a donation, however large or small, to help to fund the other 75 percent of the cost of these homes. Helping A Hero is accepting applications from Post 9-11 wounded warriors needing a specially adapted home due to their combat injuries to become part of the 100 Homes Challenge. We also invite the public to Nominate a Hero.
Source link:https://newsroom.lennar.com/