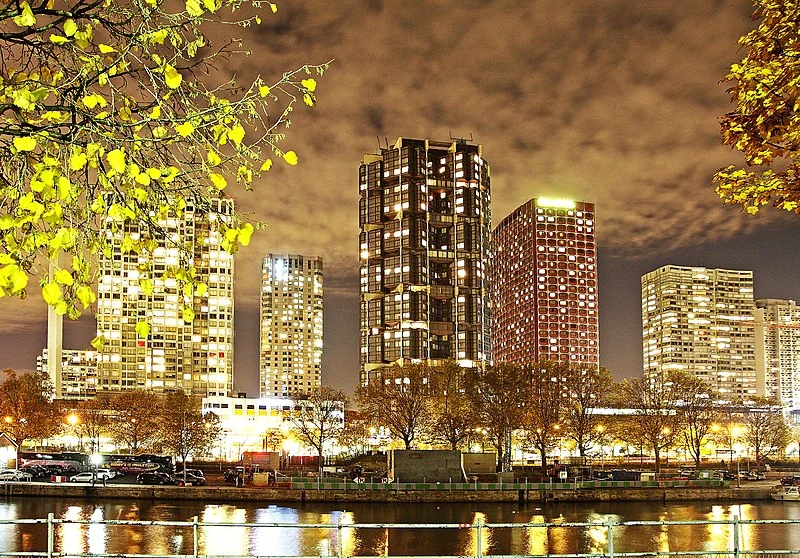 As part of an ambitious renovation project launched following a call for tenders launched by SCI ACM COTENTIN (Assurances du Crédit Mutuel), our teams are hard at work on the Pasteur-Cotentin site at the heart of in the 15th arrondissement of Paris, near Gare Montparnasse. The object of the renovation: an office building, located at the corner of Boulevard Pasteur (at n°88-90) and Rue du Cotentin, topped by a residential building above the two office floors. Designed in 1972, the building has been modified several times and now has some outdated features. The project aims to harmonize the built volumes by being part of an approach of conservation and optimization of the existing, linked to several localized demolition and extension operations. Work began in August 2023 and is expected to last 24 months.
This rehabilitation project, managed by Eiffage Construction as a general contractor, with Goyer as co-contractor responsible for the facades package, includes a total overhaul of the technical installations, architectural elements and the building envelope. The objective is to create a building that is efficient in environmental and energy terms, in compliance with the latest regulations in force. Ultimately, this renovated building will offer modern, environmentally friendly office spaces to future tenants.
Once completed, this complex will include approximately 16,000 m² of useful space spread over several levels. It will mainly consist of offices, service areas (including catering areas, meeting rooms and archives) as well as an ERP area including a business center and a sports area. The whole is divided into four levels of infrastructure and ten levels of superstructure.
In terms of construction, the operation involves the demolition of the existing technical terrace, the construction of a new accessible terrace, the demolition of the existing verticalities for the creation of elevator cores and stairwells, as well as the demolition of 3 floor levels, for the creation of a new double height patio. In addition, an extension of the Pasteur zone (East) is planned, accompanied by strengthening of the foundations thanks to micropile work. A new post-beam metal frame structure will be erected to support the new double-skin block facades with solid wood moldings. Radiant metal ceilings, reused technical floors and green space and road projects (notably the creation of various accessible and green terraces and gardens) complete this ambitious renovation plan.
At peak, the site will have nearly 200 workers.
The operation is in line with Eiffage Construction's commitments to sustainable development. The building will be designed according to HQE Sustainable Building 2016 Excellent and BREEAM Excellent standards. It will carry the OSMOZ, Biodivercity ABCC, and BBCA Standard labels. Low-carbon concrete will be prioritized during the operation and as many materials as possible will be reused. Devices such as radiant ceilings, double aluminum skin facades and solid wood facade molding will be put in place.
The social aspect of the project is also taken into account, guaranteeing 8% of hours dedicated to professional integration.
Congratulations to our teams for this project, delivery of which is scheduled for August 2025 .
Source link:https://www.eiffage.com/