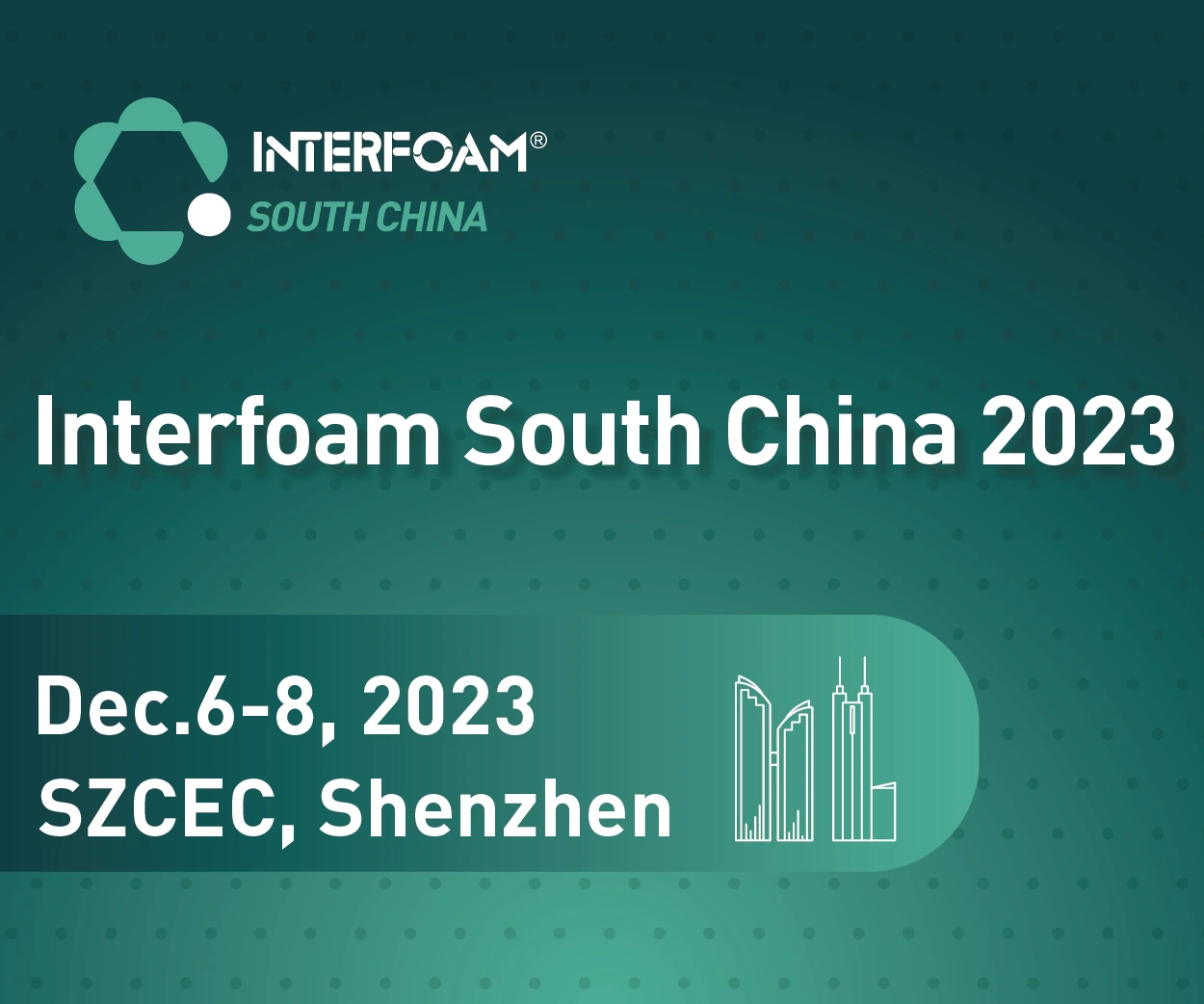 Interfoam South China 2023
30
30 people viewed this event.
Introduction
Based on the "Guangdong-Hong Kong-Macao Greater Bay Area" in collaboration with Shanghai
Expo to serve the Greater Bay Area and "One Belt and One Road" national vertical application
market of foam materials, Interfoam South China in Shenzhen will mainly display foaming
technology, materials and material processing solutions.
Industrial Base
South China, where Shenzhen is located, is one of the regions with the most concentrated
distribution of the whole industry chain of foam materials in China. Both the upstream raw
materials, equipment enterprises, and material production, processing enterprises have very
ideal quantity and quality.
Market Requirement
Shenzhen, as the core of the world super city cluster in the Guangdong-Hong Kong-Macao
Greater Bay Area, is one of the cities with the largest economic aggregate and increment, and
the fastest growth rate. It is also one of the most important external Windows of "One Belt and
One Road". Here, emerging industries such as electronic information, advanced equipment, new
materials, new energy, energy conservation and environmental protection, and health care are
highly concentrated, and these industries are also the most widely used fields of foam materials.