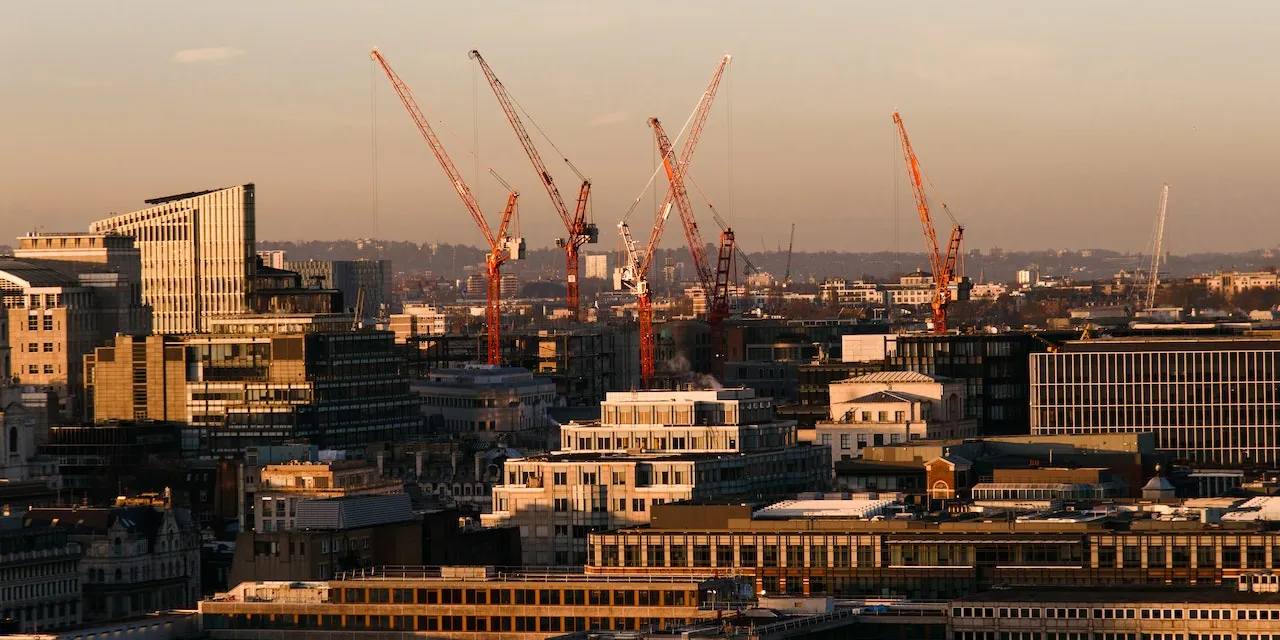 The late Bechtel executive at WTP honored as 2023 ENR Top Newsmaker
Bechtel announced today that Valerie McCain, the late project manager at the Hanford Waste Treatment and Immobilization Plant (WTP) in Washington state, was named a Top 25 Newsmaker for 2023 by Engineering News-Record magazine.
McCain, who passed away after a short illness in March 2023, was honored for leading the WTP team to achieve key milestones in building a vitrification complex to clean up liquid nuclear waste remaining from the World War II Manhattan Project and the Cold War.
"Valerie invested in people and relationships and made everyone around her better. She earned your trust and respect not just with her exceptional capabilities, but also with her genuine care, conscientiousness, and selflessness," said Brendan Bechtel, Chairman and CEO. "Her teams would follow her anywhere – and it showed in the results she inspired them to achieve on project after project, most notably at WTP. We will miss her leadership and her friendship even more."
Receiving the award on McCain's behalf, Rick Holmes, WTP site director, talked about her focus on the team and key partnerships: "If Valerie was here to accept this award, she would have talked about the people, and the partnerships with our customer, other contractors, and our Tri Cities community. She would have talked about the pride we have in delivering the project as important as WTP."
Chosen annually by the editors of Engineering News-Record, the Top 25 Newsmakers are construction industry leaders recognized for positive contributions to their industry and communities.
McCain joined Bechtel in 1990, starting as an environmental scientist and cost engineer, and managed projects such as the Uranium Processing Facility in Oak Ridge, Tennessee, and the modernization of a 60-year-old aluminum smelter in Canada. Since joining WTP in October 2018, McCain led the team of 2,250 employees in completing all construction for the Direct-Feed Low-Activity Waste facility; transitioning to commissioning and ramping up the commissioning workforce; shifting to a 24/7 operational culture; and managing through the COVID-19 pandemic while continuing to advance the mission.
About Bechtel
Bechtel is a trusted engineering, construction and project management partner to industry and government. Differentiated by the quality of our people and our relentless drive to deliver the most successful outcomes, we align our capabilities to our customers' objectives to create a lasting positive impact. Since 1898, we have helped customers complete more than 25,000 projects in 160 countries on all seven continents that have created jobs, grown economies, improved the resiliency of the world's infrastructure, increased access to energy, resources, and vital services, and made the world a safer, cleaner place.
Bechtel serves the Energy; Infrastructure; Manufacturing & Technology; Mining & Metals; and Nuclear, Security & Environmental markets. Our services span from initial planning and investment, through start-up and operations. 
Source link:https://www.bechtel.com/