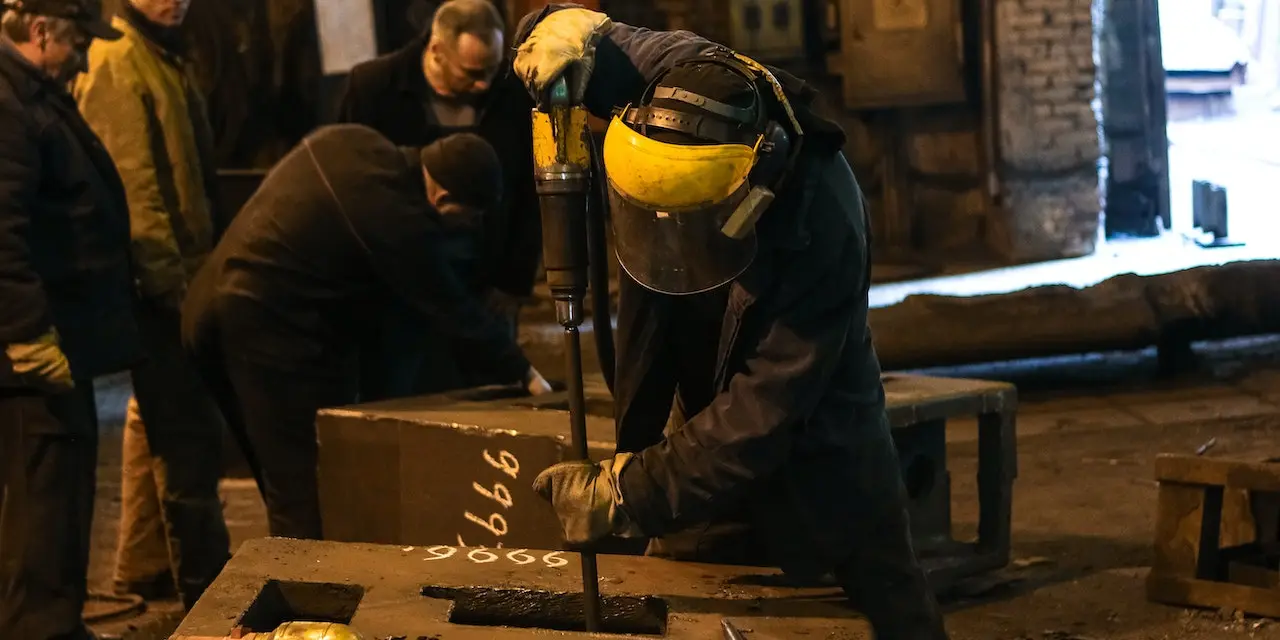 Hundreds of tools will help Ingleside High School students prepare for careers in construction
Bechtel donated today more than 800 new hand, technical, and construction tools to the Ingleside High School Career and Technical Education (CTE) program. Learning on state-of-the-art tools is critical for Ingleside students to master the National Center for Construction Education & Research (NCCER) curriculum and prepare for certification.
"The Ingleside program is all about offering opportunities to local students. We know early engagement is key, and provides results," said Bechtel Tool Operations Manager Geoff Whitman. "The NCCER classes taught at Ingleside give students access to tools, resources, hands-on experience, and a path to certification to prepare them for craft professional careers. I would like to thank Ingleside High School, our customer Cheniere Energy, all the students and their parents, and my Bechtel colleagues for making this program a reality."
Bechtel is committed to helping the community develop the next generation of craft professionals through local partnerships that can create job opportunities for young professionals on the U.S. Gulf Coast projects, such as Cheniere's Corpus Christi Liquefaction (CCL) facility.
"We are so grateful for Bechtel's generous donation of tools for our CTE programs," said Ingleside High School principal Dr. Steven Edlin. "This donation will benefit our students for years to come and assist them in gaining the skills necessary to gain employment after graduation. Our partnership with Bechtel is an invaluable asset to IHS students, and we hope that in turn we will be able to meet the employment needs of Bechtel and the surrounding industry for the foreseeable future."
During today's presentation, CCL site representatives spoke with students about their work experiences, starting a career in construction, and working safely.
"Career opportunities on megaprojects like CCL begin in the classroom by gaining hands-on experience," said Bechtel CCL site manager Darren Reynolds. "Working with our customers and education institutions along the U.S. Gulf Coast, we are supporting the next generation of craft professionals with the experience and skills necessary to help provide global energy security."
Learn more about Cheniere's CCL facility and the expansion project.
About Bechtel
Bechtel is a trusted engineering, construction and project management partner to industry and government. Differentiated by the quality of our people and our relentless drive to deliver the most successful outcomes, we align our capabilities to our customers' objectives to create a lasting positive impact. Since 1898, we have helped customers complete more than 25,000 projects in 160 countries on all seven continents that have created jobs, grown economies, improved the resiliency of the world's infrastructure, increased access to energy, resources, and vital services, and made the world a safer, cleaner place.
Bechtel serves the Energy; Infrastructure; Manufacturing & Technology; Mining & Metals; and Nuclear, Security & Environmental markets. Our services span from initial planning and investment, through start-up and operations. 
Source link:https://www.bechtel.com/