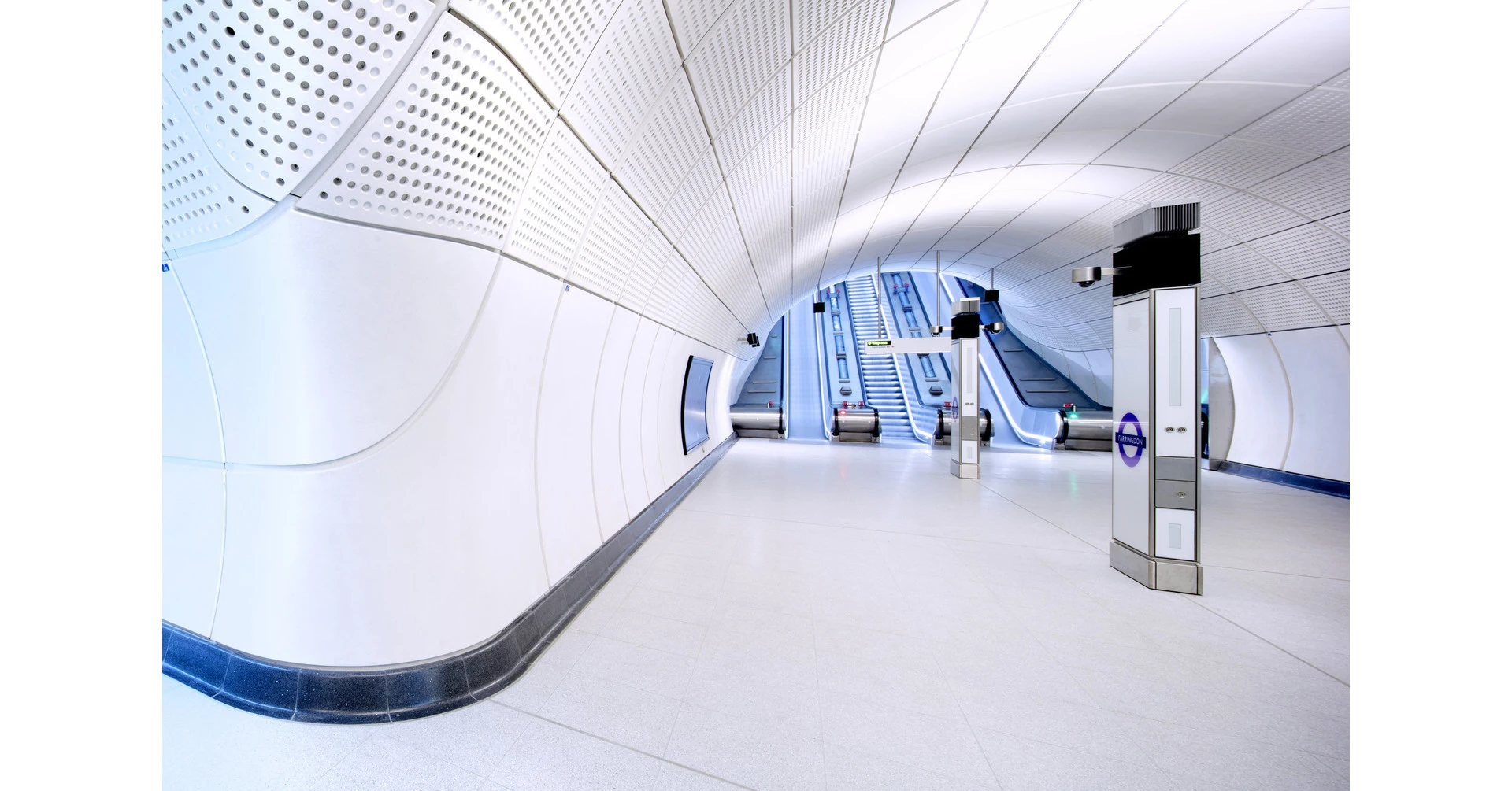 Bechtel announced today that it has successfully completed its work on the Crossrail project in London with the Elizabeth line now running to its final timetable of up to 24 trains per hour in peak times and providing travel across the railway's 73-mile (118km) length and at all 41 stations. The timetable marks the final stage of the three-phase opening of the railway that improves connections to Heathrow Airport, across London, and to stations in the East and West.
Services on London's newest line commenced a year ago, with 12 trains per hour including stops at nine new stations under central London. Six months later, in November 2022, all branches of the Elizabeth line – east, west, and the one operating under central London were connected, and the number of trains increased to 22 trains per hour. Today's fully integrated timetable delivers on Crossrail's commitment of up to 24 trains per hour in the central section between Paddington and Whitechapel.
"This is a huge achievement for our colleagues that worked alongside Crossrail and Transport for London to deliver the Elizabeth line in full. Today marks the culmination of a 14-year partnership to bring this iconic project to life," said Michelle De Franca, Bechtel managing director of the UK and Ireland. "I'm proud of Bechtel's unwavering commitment to completing this project. Together we have built a reliable, and innovative new railway that will benefit this generation and the next."
About Bechtel
Bechtel is a trusted engineering, construction and project management partner to industry and government. Differentiated by the quality of our people and our relentless drive to deliver the most successful outcomes, we align our capabilities to our customers' objectives to create a lasting positive impact. Since 1898, we have helped customers complete more than 25,000 projects in 160 countries on all seven continents that have created jobs, grown economies, improved the resiliency of the world's infrastructure, increased access to energy, resources, and vital services, and made the world a safer, cleaner place.
Bechtel serves the Energy; Infrastructure; Manufacturing & Technology; Mining & Metals; and Nuclear, Security & Environmental markets. Our services span from initial planning and investment, through start-up and operations. 
Source link:https://www.bechtel.com/