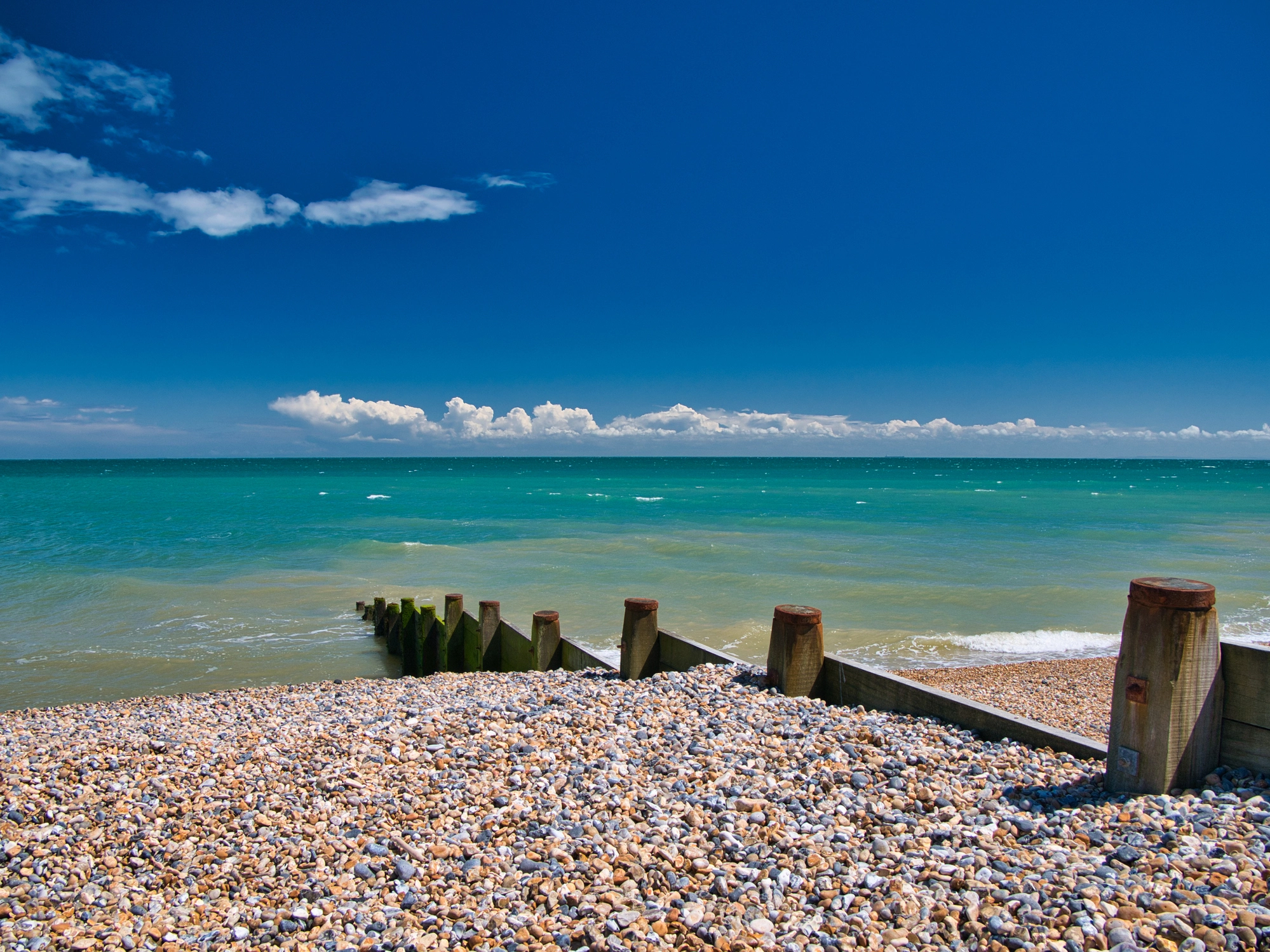 A multi-million project on the Essex coast has reached a new milestone after thousands of tonnes of rock armour arrived from Norway.
At Cockett Wick, over 14,000 tonnes of Norwegian Granite have been brought in by barge over the last 6 weeks to reinforce flood defences. The new armour, which was placed in front of the Jaywick Martello tower, is part of a much larger scheme to protect the community living along the coast.
The next phase of work is already underway as over 150 steel piles are being installed to help strengthen and raise the seawall. The construction of a new concrete wall and footpath will begin in the next few weeks.
Together, the work will help to protect over 3,000 properties and businesses. The changes will help ensure this part of the Essex coast remains protected despite climate change and sea level rise.
John Lindsay, Essex coastal engineer for the Environment Agency, said: 'We're really pleased with the progress that has been made at Cockett Wick so far. The work will make a real difference to improving flood protection for the local community. We would like to thank the local community for their patience and understanding whilst we undertake these important works. Everyone should know their flood risk and sign up for free flood warnings by visiting gov.uk and search flood or call Floodline on 0345 988 1188. You can also follow @EnvAgencyAnglia for the latest flood updates.'
The defences are designed to be raised again in 50 years' time to ensure another 50 years of protection, all while maintaining views of the sea.
Source link:https://www.bam.com/